Founder and inventor of Conscious Music Code – a unique music based technique for personal growth & wellbeing.
A Wellbeing-Tech Entrepreneur, conscious artist and transformational coach She unleashes the hidden brilliance in people's lives by taking them on immersive, multisensory, experiential journeys of music.
A world leader in musical applications of 'Mental Space Psychology'
The first to curate a multisensory, experiential, musical journey at Europe's biggest Happiness-at-Work Conference
The first to be represented at NLP Conference India for the integration of musical techniques with New Code NLP.
A Pianist, Singer, Performer, Composer, Music Producer with a masters in Computer Science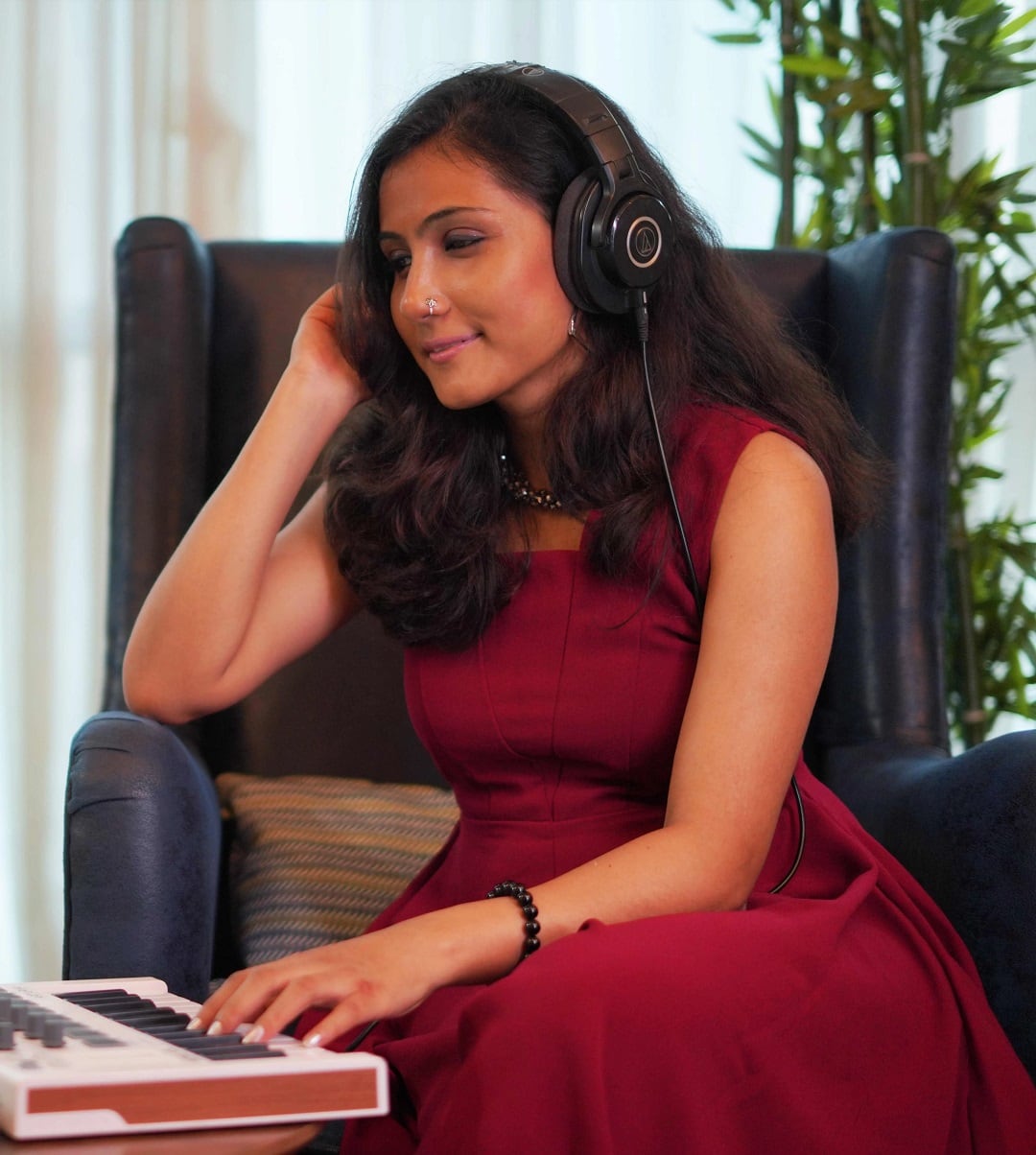 Turning darkness into the source of light
In 2013, Jeena lost her voice at the peak of her singing career, leading to the darkest phase of her life. No work – Depression – anxiety – insomnia – low self-worth -identity crisis – physical health problems.
"Transforming the life state of humankind" a phrase by her mentor Dr. Daisaku Ikeda, became her moto. She went on find a musically transformative solution for all those who were suffering just like her.
While the doctors failed, she was able to recover her voice, mental health and physical health, fully with her own music based techniques. The real answer was in transforming emotional habits, unconscious thought-patterns and limited beliefs.
8 years later she launched Conscious Music Code.
Now she carries an unstoppable commitment to remind people of their inner greatness through music and is supporting the United Nations Sustainable Development Goals 3, 12 and 16 towards 2030.
Jeena works with Individuals & Organisations
Education, Corporate & Business world, Health-Care
Refugees, Prisoners, Trafficked women & children
Co-Founder
NLP+ Lifestyle Practitioner
Social Panorama Consultant, SOMSP, Netherlands
Ambassador, Society for Mental Space Psychology, Netherlands
India Head, Happiness@Work Movement (Belgium)
 
Suparna Ghosh has years of experience in designing a multi-disciplinary approach for her clients to have the brilliant life experience they deserve, by identifying and replacing all inner aspects that may be limiting them from dynamic exponential growth.
Suparna says, "Conscious Music Code acts as a powerful tool in re-framing limiting thought patterns and belief systems. The musical journeys are designed in a way for people to undergo a powerful and deep transformation of their inner state."