Create Your Own Happiness Now
Transformational Journeys with music to experience Happiness Now.
Create your own Happiness Now
A quick & easy way to create happiness
When ________ happens, then I will be happy"? Sounds familiar? Are you postponing your happiness, while waiting for life to happen your way?
Well, we at Conscious Music Code, strongly believe that you deserve to be happy, right now. And so we designed 'Create your own Happiness Now, with music'.
It's a step-by-step program packed with innovative mind hacks using the power of music, for you to be in charge of your own happiness. It fuels your creativity and powers your excellence, immediately!
Are you willing to go on an immersive musical journey of creating your own happiness, right here & now?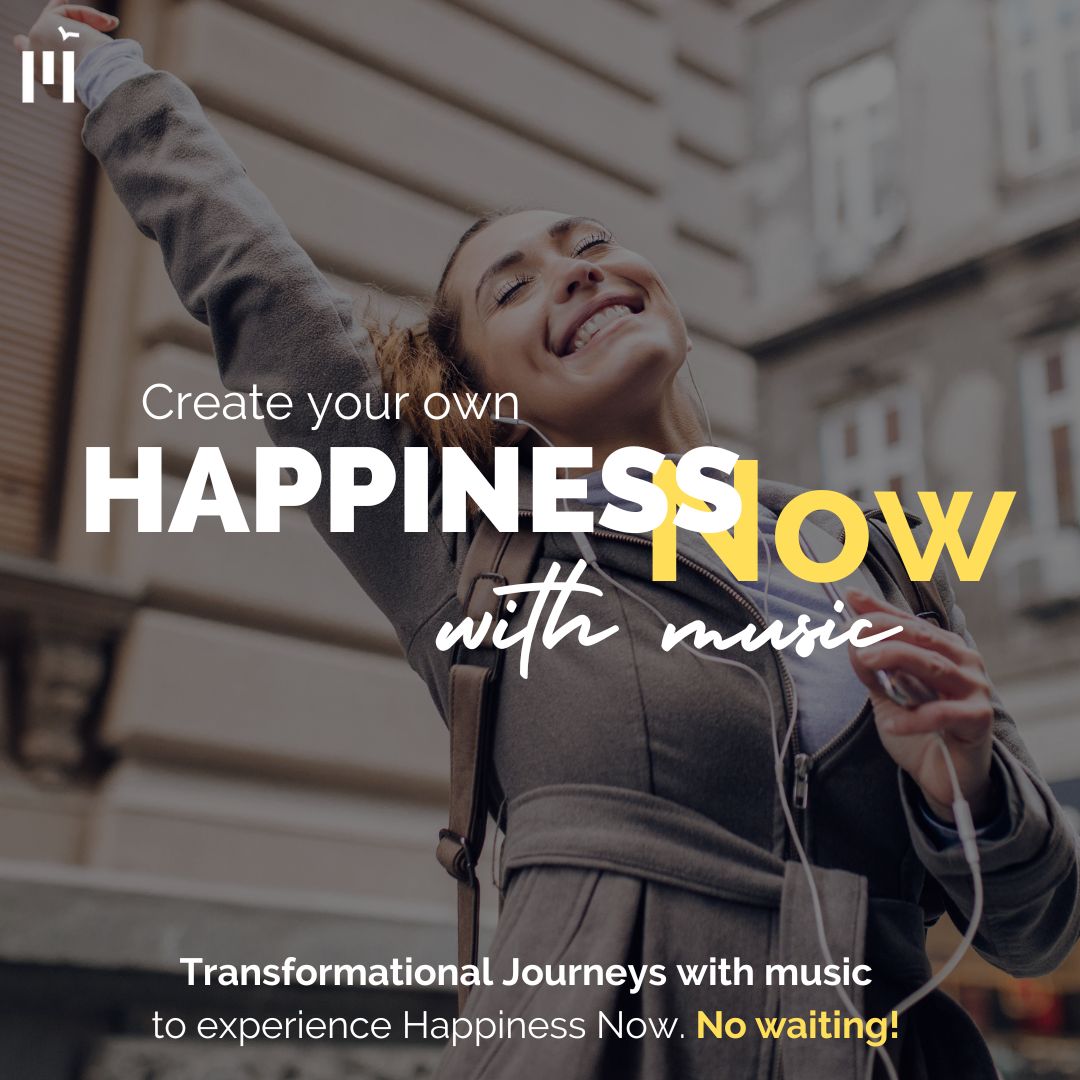 Be happy, no matter what life throws at you
Of course you are happy when things go your way. In this program, you will learn to create your own happiness even when things don't go your way.
When things go wrong
When achieving goals gets too difficult & stressfu
When someone hurts you
The Conscious Music Code technique has the power to hack into your subconscious and transform your old emotional tendencies to succumb to negative situations.
What's in the program ?
3 Guided Musical Journeys Experiential, immersive, multi-sensory, musical journeys, to create a deep sense of inner joy
3 Daily Happiness Rituals Musically triggered daily exercises engaging the body, mind and the 5 senses to form positive emotional habits
3 Bonus Soundtracks Musical reminders to make happiness your natural inner state. Listen to them anytime, anywhere.
Workbook for Journaling experience Workbooks for self-reflection & journaling
5 Awesome after-effects
Deal with negative situations, positively
Enjoy your daily life every step of the way
Have fun doing what you do & improve your productivity
Stop getting affected by negative people
Get into the 'habit of feeling happy'